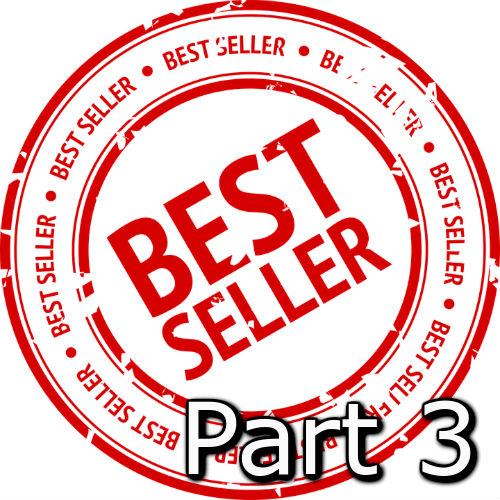 The final instalment of our mini-series dedicated to IKEA's best selling furniture is here. You can quench your thirst for furniture secrets. Today's three top sellers we are going to reveal include a bed frame, a chest of drawers (yet another) and a two-seat sofa-bed.
As we all know, IKEA furniture assembly is sometimes trickier than we would like it to be. This may turn out to be the case with all the items from today's selection. Two of them are, by definition, of bigger size. Plus, we already pointed out in Part 2 that chest of drawers may require professional help due to their intricate construction (especially the drawers). Here we go:
BRIMNES Bed Frame
IKEA's BRIMNES is the majority's preferred choice when it comes to bed frames and IKEA assembly service combined with furniture pick up and delivery is the absolute best thing to go with it. The next best thing are the storage add-ons you can complement the frame with. Choose from drawers or headboard with storage compartment. There are also four distinct alternatives in the slatted bases you want your bed kitted with – Leirsund, Lönset, Luroy and Sultan Luröy. Leirsund is the premium one with 42 layer-glued birch slats that form 5 different comfort zones to increase the suppleness of the mattress and adjust to your body weight. Your choice of slatted base will have a slight reflection on the price for a big impact on the comfort provided. Bottom line is – it's a clever investment.
A key advantage of the BRIMNES bed frames range is the superb value-for-money. Another feature to note is the adjustable bed sides which allow you to use mattresses of different thickness. Adding to the galore of options are the six different sizes of the bed frame itself:
140×200 cm
160×200 cm
180×200 cm
Standard 4ft6 Double
Standard Double
Standard King
MALM Chest Of Drawers
Good to know tip: This furniture must be fixed to the wall with the safety fittings provided to help prevent it from tipping over if a child climbs or hangs on it. Your safest bet is to trust a professional assembler with this job.
The MALM range spans beyond just chest of drawers. But it is because of them that it found its place in this esteemed company. MALM chest of drawers are sturdier than their HEMNES counterpart we talked about last week; they are more affordable of the two as well, but they are no lookers by any means. What MALM chest of drawers lack in design they make up for in quality threefold. That's what makes them the best seller they are. Especially popular is the chest of 3 drawers that comes in six different colours: black-brown, grey, oak veneer, turquoise, white and white stained oak veneer.
A distinctive key feature of all MALM chest of drawers is the smooth running drawers with pull-out stop.
"Malm" is the Swedish word for "ore" and "suburb" according to The IKEA Dictionary by Lars Petrus.
SOLSTA Two-Seat Sofa-Bed
SOLSTA is a real gem. It's a versatile two-seat sofa that readily converts into a bed. And you can buy it for a song. The cover material is made of 100% cotton and there aren't any compromises with the quality of the product whatsoever. It just doesn't look as classy as the designer sofas you can find elsewhere.
SOLSTA is a flat pack sofa after all. It's an honest piece of furniture with no fancy features or much charisma but an IKEA best seller nonetheless. People love it for its simple Scandinavian design and certainly because of the bang for the buck factor.
Added on 16.05.2017
The KLIPPAN sofa
The hit when you are looking to furnish a small flat. It is only 177cm and can easily fit the smallest and most cluttered room. Also known as a love-seat, it was created in the 1980s and is still one of the Ikea's popular items. It is available in more than five colours and it's best feature is that it is easy to clean.
The KLIPPAN sofa is one of Ikea must haves when you live in a small London flat and wish to make it as cosy and stylish as possible. It is quite affordable and with a professional furniture delivery service, it will still not cost you a fortune.
* * *
This concludes our exclusive series devoted to IKEA's top selling flat pack furniture. We hope you enjoyed it as much as we enjoyed revealing IKEA's little secret about their best performing home furnishings. If you haven't already, be sure to read our part 1 and part 2 on Ikea's best selling furniture.