Prices
Assembly
Our professional furniture assembly in London comes at hour-based rates.
That is why the final cost for the flat pack assembly is different for each type of furniture,
depending on the time it takes to assemble it.
Call our assistants for more information.
Day of the week
Price* (per one furniture assembler per hour)
Monday – Sunday (for members of loyalty programme)
First hour £25 / Subsequent hour £20
After 7pm
First hour £35 / Subsequent hour £30
Monday – Sunday(for non-members)
First hour £28.50 / Subsequent hour £23.50
After 7pm
First hour £38.50 / Subsequent hour £33.50
*Minimum time per appointment is 1 men for 2 hours.
We charge on a half-hour basis after the second hour.
*Terms & conditions and minimum charges apply.
When we calculate the price, we also consider the area's dimensions and the appointment time.
The prices are for areas within M25 and are subject to availability.
Collection and Delivery
When you want to buy flat pack furnishing from IKEA,
our furniture collection and delivery services in London are only a phone call away.
We can collect and deliver your new furniture safely to your home.
The prices include the collection and delivery of your furniture but not their assembly.
Bear in mind that this price is approximate and depends on your purchase value.
Total purchase value
Price for item & furniture delivery service
£0 – £250
£75.00
£250 – £750
£95.00
£750 – £1500
£155.00
£1500 – £2500
£195.00
more than £2500
£270.00
Our Tempting Deals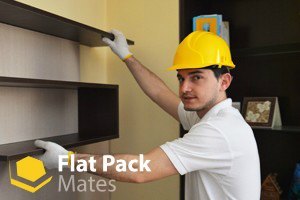 Ask our friendly operators about our latest offer – discounts club! Don't forget to mention it through the phone or if you contact us via the quote form.