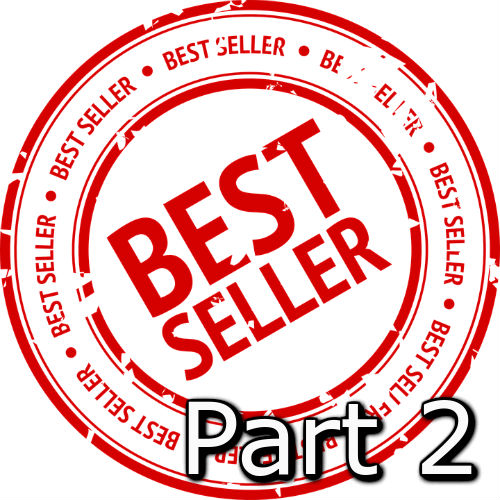 A week has passed and, as promised, it's time for more flat pack revelations. We are going to disclose three more items from IKEA's catalogue that have distinguished themselves as top sellers. Chances are you have at least one, if not all of them, at your home. The second group of best selling IKEA furniture includes the following pieces:
KALLAX Shelving Unit
The notorious shelving unit KALLAX that was known by the name EXPEDIT until recently is many people's preferred choice when it comes to simple yet elegant shelving space. The other main advantage of the KALLAX range is its versatility. There are quite a few different sizes, shapes, desk combo configurations and separate inserts fitted with either two drawers or a door. Customisability is the key word here. With the KALLAX it is taken to heights rarely seen in home furnishings. Moreover, the larger units of this piece have become popular makeshift room dividers. This is exactly what IKEA has always encouraged its customers to do with their whole range of products, not the flat packed ones alone – find different applications for them. Not a problem with this one. It's even been used in numerous DIY furniture hacks.
HEMNES Chest of Drawers
Named after a town in Norway, the HEMNES range extends beyond just a chest of drawers but they are by all means its best-selling representative. The HEMNES range can generally be classified as affordable. Nevertheless, some premium items go well into the next category. Where the low-end chest of drawers lack a little is in the sturdiness department. The drawers' bottoms in particular are their Achilles heel. They just don't take much weight before giving way. This can best be avoided by hiring a professional London furniture assembly service. It is the safest way to enjoy your new HEMNES piece.
EKTORP Two-Seat And Three-Seat Sofas
EKTORP has been around for ages and continues to feature in IKEA's annual catalogue. This is thanks to the remarkable value-for-money the two-seat and three-seat EKTORP sofas offer. Some of their key features are:
Seat cushions filled with high resilience foam and polyester fibre provide comfortable support for your body, and easily regain their shape when you get up;
Reversible back cushions and two different sides to wear;
The cover is easy to keep clean as it is removable and can be machine washed;
A range of coordinated covers makes it easy for you to give your furniture a new look;
10-year guarantee (read about the terms).
The only disadvantage of EKTORP sofas is that they are rather bulky and would normally require booking furniture delivery service.
Added on 16.05.2017
The LIATORP Series
Is a storage combination with doors and bookcases. This particular series and a new IKEA must-have, is offering you an easy and stylish way to furnish your home office, your kitchen or your living room. They might not be the cheapest on the list but surely are worth it.
The LIATORP series offers a lot of combinations of storage units, bookcases and TV storage. Also, many sizes and shapes are available. They can be on the ground or wall-mounted or a combination of both creating an even bigger storage system.
Bearing in mind the price and the wall-mounting, you might ask for professional help with the assembly.
If you haven't already, be sure to check Part 1 of our IKEA bestseller series. Part 3 is also available.