Back in 2011, IKEA released a new series of solar-powered lamps and outdoor lights. The solar lights are divided into three categories: garden outdoor lighting, desk lamps, and floor lamps. They can be used on patios, gardens, and inside the house.
IKEA's Solar-Powered Lighting
Outdoor Lighting
The outdoor solar-powered lights collect energy throughout the entire day and illuminate your garden or patio at night. You might be skeptical of the idea at first, but just try using these and soon afterward you will notice a decrease in your electricity bill.
IKEA also offers a product series for your home – ceiling and floor lamps, pendants, and desk and night lamps. Their batteries can be removed, recharged in the sun and put back on to be used at night when needed.
Their prices vary depending on the type. However, the SOLVINDEN series have proven to be cost-efficient and are already sought after by many who are looking to decrease their bills.
How Do the Solar Lights Work?
The different solar products are all recharged in the same way.
The batteries are taken out and are left to recharge in direct sunlight.
On a sunny day, the battery will need to recharge anywhere between 9 to 12 hours before it can be used; the battery will need 12 hours to recharge on a cloudy day.
IKEA Sells Solar Panels Systems to Households in the UK
IKEA has taken another chance to help its customers and the environment. Until recently, because of the cloudy weather in the UK (which made solar panels inefficient) and their high asking price, very few people were using them. Today, thanks to IKEA, it is easy for any household to switch to renewable energy without this costing the homeowner an arm and a leg.
IKEA's researchers claim that more than half of the people who choose to invest in renewable energy do so because it cuts their energy bills almost in half. IKEA's affordable home solar panels and power batteries are a fantastic solution that manages to simultaneously benefit the community and the environment.
IKEA UK is selling entire solar power systems with battery packs, which they claim can save a household more than £500 a year, or even lower its electricity bills with up to 70% (depending on the usage).
The Swedish giant is partnering with Solarcentury, which is a leading solar energy company in the UK. The increasing number of stores that sell the affordable solar panels makes it possible for more people all over the UK to get the products at a low price. This market shift is especially welcome at a time when the government is no longer funding people who want to make the switch to solar energy.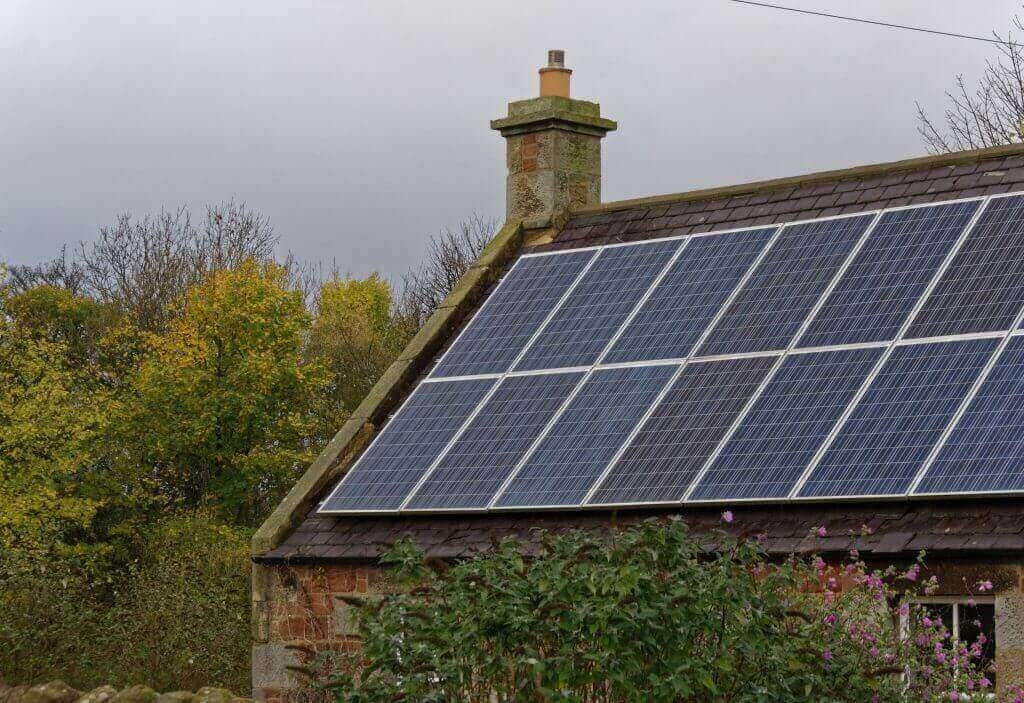 The great news is that, despite the fact that the technology has been improved over the years, the prices have now started to go down. People have started seeing the results from switching to solar energy and, hopefully, this will make even more people consider its advantages.
It is estimated that the cost of an entire solar panel system with its battery kit starts at £3,000 and can go up to £7,000. But you can expect a return on your investment in 12 years which, in the big picture, is more than worth it. And, although they are still difficult to install, you can always hire experts to get the job done.
The partnership between the two giants has created a product that is able to collect the electricity and store it in a way that allows it to be used at any convenient time, thanks to the panel's built-in battery storage.
These new solar panel systems are more affordable than their older versions and their annual return and VAT also makes them more beneficial. What is more, now everything can be bought from the IKEA UK website, where you can take advantage of an IKEA Family members discount.

The Country Sustainability Manager of IKEA UK and Ireland, Hege Saebjornsen, says that "At IKEA, we're always looking for ways to help customers take positive actions at home for both the environment and their wallets. . . . With energy bills already going up to 15% this year, there's never been a better time for customers to take back control of their electricity bills and maximise their savings by switching to solar and solar storage."
Specialists say that the installation of the solar panels and the battery kit is much more complex than assembling flat packs, and that it will take around three weeks to complete. IKEA's in-home products, on the other hand, do not require any outside help to set up. Now, the people in the UK are presented with the incredible opportunity to get sun-powered indoor and outdoor lamps at an affordable cost, while also installing a brand new solar panel system to reduce their electricity bill with up to 50%.
You can see another positive impact that IKEA is responsible for – building sustainable shelters and temporary homes for the refugees.