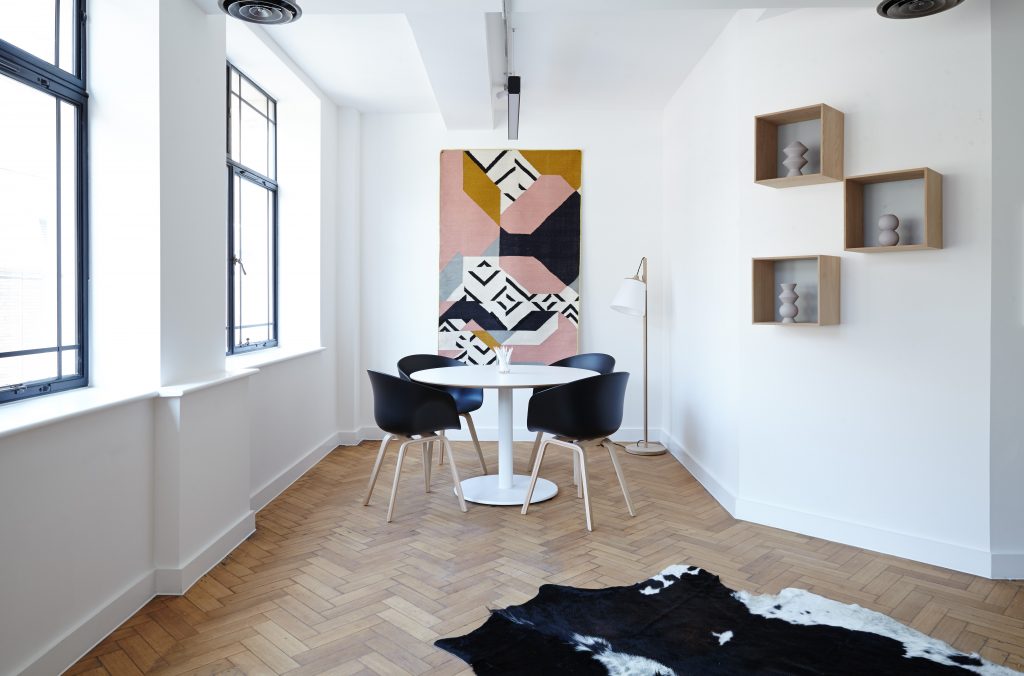 What is Scandinavian design?
It is gaining more and more popularity in recent years as people are looking for ways to improve their homes. They often come across this so-called Scandinavian interior design trend which immediately captures their attention.
And what exactly does that mean? The traditional Scandinavian interior design was born in the Nordic countries and has been evolving over the years. As you know, the countries in that part of the globe usually have long, harsh winters and the idea behind the design was to optimise their homes for the local weather conditions that they had. What they needed was more sunlight, light colours, warmth and free space. And these are the basics of what the style is known for. Plus, its contemporary additions – trendy pieces of furniture, modern light fittings, curtains.
Scandinavian design reduces clutter?
The main principles of this particular design circle around the motto – less is better. Minimalism has been the centre of designers for years as well. This new and clear home decorating style will not only give your home a refreshing look but it will also help you stop cluttering. Deciding to use this particular kind of interior decorating which consists of using simple and neutral colours, items with a statement (a chair, a painting, and other ornaments), clear lines (a necessity to minimalism) and having more space will keep you in line and will not allow you to keep clutter around.
Scandinavian interior design principles and how they help keep clutter to a minimum
Colours – this particular design style requires the use of more neutral and light colours. Some of the favourites for this style are white, blue, and grey.
Floors – The colours are clean and easy to achieve but somehow lack warmth, some might say. Well, the Scandinavians have resolved this issue by incorporating a lot of wood into their homes. If you love wooden floors, this would be the perfect decorating style for you.
You can include wood in all of your rooms, even on walls and ceilings. Mostly light-coloured wood is used to accompany the light colours of everything else. And if you want more cosiness and warmth, you are free to add a soft rug to contribute to the design.
Windows and open spaces – If there are open spaces, balconies and terraces, they should also be in the same colour scheme, with wooden aspects, and clean lines. The curtains on the windows are usually light and soft, transparent to the sunlight.
Materials, textures – Be careful with them. No fabrics should be heavy or too dark in colour. A few light coloured cushions on the sofa, a soft but warm blanket, table mats. Natural and eco-friendly materials are what you should be going for.
Suggestions for achieving this look:
If you have set your mind to apply the modern or traditional Scandinavian interior design to your home, you can find appropriate furnishing from retailers – such as IKEA. They have a variety of styles and furniture that would fit perfectly into your new minimalistic interior.
Here a few suggestions:
If your floors are light, add light coloured furniture. Couches, chairs, table, dresser and others and for contrast. And throw some colourful throw pillow cushions.
If your floors are dark – neutral and light coloured furniture (table, couch, chairs) will fit in perfectly. You can also add a white rug.
Do not cramp pieces of furniture, have more free space in your home.
You can either use only light colours or make a wise choice in combining light colours with dark motives. Keep the accessories to a minimum – that is the Scandinavian interior decorating. Based on minimalism and simplicity, this decorating style will need you to reduce the number of unnecessary accessories in your house and have a clutter-free home.

Is this going to cost you a lot of money?
What is more, some Scandinavian interior design ideas might sound like they would take up too much of your time or cost you too much, but this is not the case. Nowadays there are many ways to achieve a certain decor by spending less time and money.
Just like everything else, this can get too expensive for you. If you want to give your home a look from a magazine picture, then yes, it will cost you a lot of money. But there is a way it can all be done with a minimum spending. When it is time to start furnishing your home, you can find a selection of cheap flat pack furniture suitable for your new design. Retailers, such as IKEA also have a delivery service. But if you want to find a more reasonable price for such a service there are other ways. Many companies offer convenient and cost-effective furniture delivery services that also offer assembly of the flat pack furniture.
Following the Scandinavian minimalist interior design will give your home a clean and stylish look. And it would be incredibly easy to clean your newly decorated home.